The United States has more sports stadiums than any other nation in the world, did you know that?
Basketball, soccer, and countless more sports are all significant components of American society. The players are at risk of harm if the game they're playing is improperly illuminated. Additionally, spectators won't be able to view the game or find their way around the arena.
This buyer's guide for LED stadiums and sports lights will walk you through the many types of lighting and the advantages they can provide. So read on to find out more!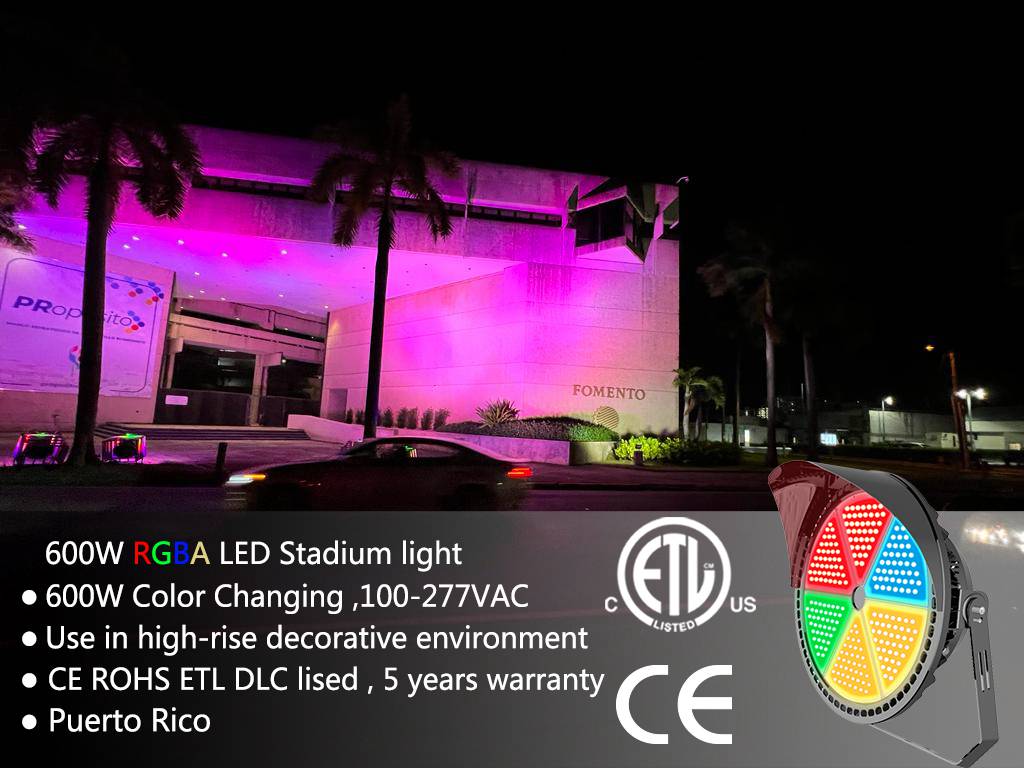 How Do Stadium Lights Work?
Stadium lights are powerful sporting lights mounted at great heights. They often use beam angles between ten and sixty degrees, which are rather tiny.
The light is more intense when the beam angle is smaller.
Depending on the available area, a stadium light can be mounted at different heights. Depending on how high the light is positioned, beam angles will vary.
These lights are dynamic, simple to control, and economical in energy. In sporting arenas, LED is incredibly popular and may be used effectively for any sport.
The LED driver is the most crucial component of any LED light. You may relax knowing that your product will create a lot of light for a long period if it has a high-quality driver.
The less maintenance you need to do on the light over time, the higher your driver's quality should be. Additionally, you won't need to worry too much about power outages or flickering.
More efficiency and durability will be added by lights that use strong LED modules.
Additionally, you should confirm that the lights are weatherproof. The lights in your stadium will be exposed to moisture, rain, humidity, and maybe snow as well as strong winds if it is an outdoor venue. Regular electronics can be harmed by each of these substances.
You should purchase lights that have been proven to withstand bad weather. Look for lights that have undergone safety testing by reputable, independent labs.
Locations for LED Stadium Lighting
Despite the fact that LED sports lights may be used for a variety of sports, you will want to use them differently based on the sport being played.
Football stadium lighting must be directed toward the field from the viewpoint of the spectators. Football grounds are laid out on a grid with sharp edges, thus controlling the light's angle is crucial.
In order to prevent overheating, your outdoor stadium lights should also be waterproof and have sufficient ventilation.
Football fields are well covered. Therefore, you should check the lights' glare rating to make sure it is low.
On the other hand, a tennis court will be much more contained. The court is typically fenced in and is not very large. Utilizing a lot of little lights will allow you to control the lighting design more effectively without worrying about spillage.
Basketball is a different well-liked sport.
This sport is nearly usually played inside at the professional level.
The smooth surface and enclosed interior court call for caution when choosing the lighting. When it comes to playing indoor basketball, glare is a real and deadly issue.
Being a closed area, there won't be much room for lighting. Basketball courts frequently have overhead lighting. Additionally, indoor volleyball and hockey matches can be lit in this way.
Use LED Sports Lighting: Why?
Due to the usage of hazardous chemicals like lead and mercury, traditional lighting sources like fluorescent and incandescent lights contribute to pollution and climate change. UV radiation is also produced by these compounds.
Both participants and spectators may be in danger as a result of all of this. You won't need to worry about any of this if you use LED lights. These lights are far more effective and safe.
By upgrading to an LED light, you can save a significant amount of power and money. Additionally, the more money you will save compared to a standard light, the bigger the light must be. Additionally, you want to conserve money wherever you can when it comes to lighting big stadiums.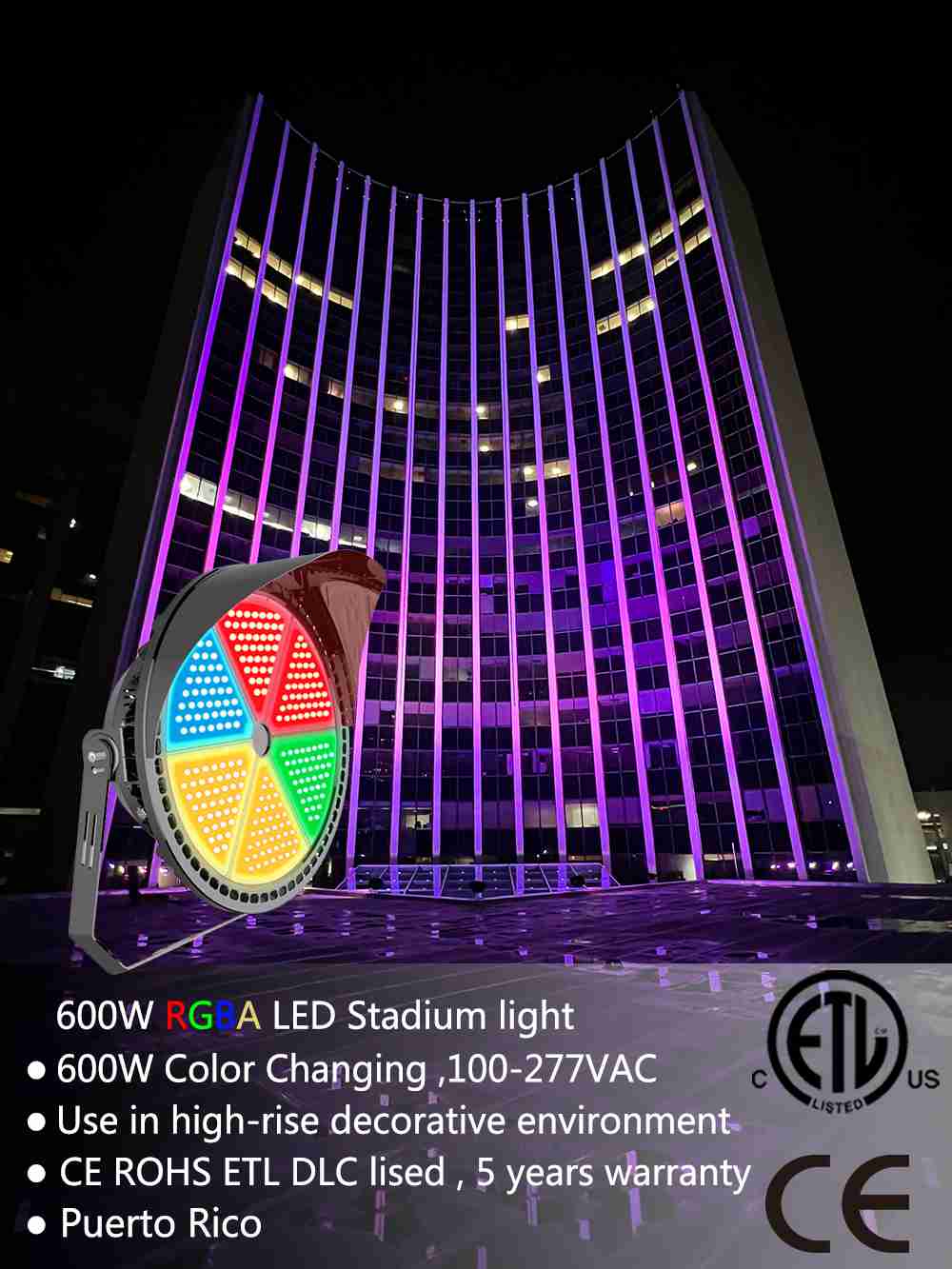 Bbier Can Help With Your Lighting Needs
After reading the aforementioned essay, hopefully, you now have a better understanding of how much thinking and consideration must go into LED stadium and sports lights. As we can see, there are a variety of things to take into account, such as function, size, spending limit, and beam angle.
You should feel equipped to pick the ideal LED lights for your stadium after using this advice.
Get in touch with us right away to learn how we can assist you in finding high-quality lights at reasonable pricing!
LED sports lighting fixtures' advantages
LED sports lighting options are beneficial for any venue in a number of ways. In addition to using less energy, providing better visibility, and being more versatile, LED fixtures are also affordable and simple to maintain.
LEDs have a long lifespan, which can eventually save you money on replacement costs and maintenance. Additionally, you can modify your lighting levels in accordance with the needs of a specific event or the time of day with advanced control systems.
You must account for costs over the course of a lighting system's lifecycle when making plans and setting a budget for one. Your long-term savings will recoup the initial expenditure because you won't have to replace your LED lights for a long time.
At the end of the article, all BBIER colleagues thank all customers for their trust, Let's share a recent happy shopping case at BBIER:
Project's Place:Puerto Rico
Project's Time:2023
Application:Use in high-rise decorative environment
Products:Stadium Lights wholesales 600W RGB Color Changing 5000K 100-277VAC
Customer Review:Customer Comments: Excellent value for money. They provide us with wonderful lighting.

Dear valued customer
Thank you for your trust and support all along. It's your trust and support that have kept us steady in the market competition. Your trust is our driving force, and we will continue to strive to provide high-quality products and services to meet your needs. Once again, thank you for your trust. We will always work hard to provide you with better services.